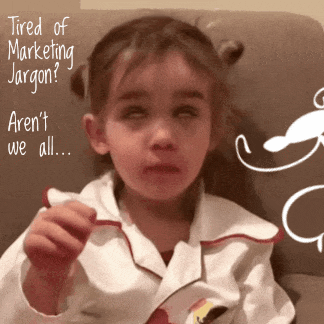 Tired of Marketing Jargon?
Have you ever sat down with a Marketing professional only to realize you have no idea what the words are coming out of their mouth? Have you ever wondered why they can't just say what they mean? What are those initialisms and acronyms? What's worse, is every time you talk to them there's some new phase or term they're throwing out with great vigor and confidence.
Here's a list of the top buzzwords of 2021 and what they really mean. In English.
(more…)